FREE SHIPPING!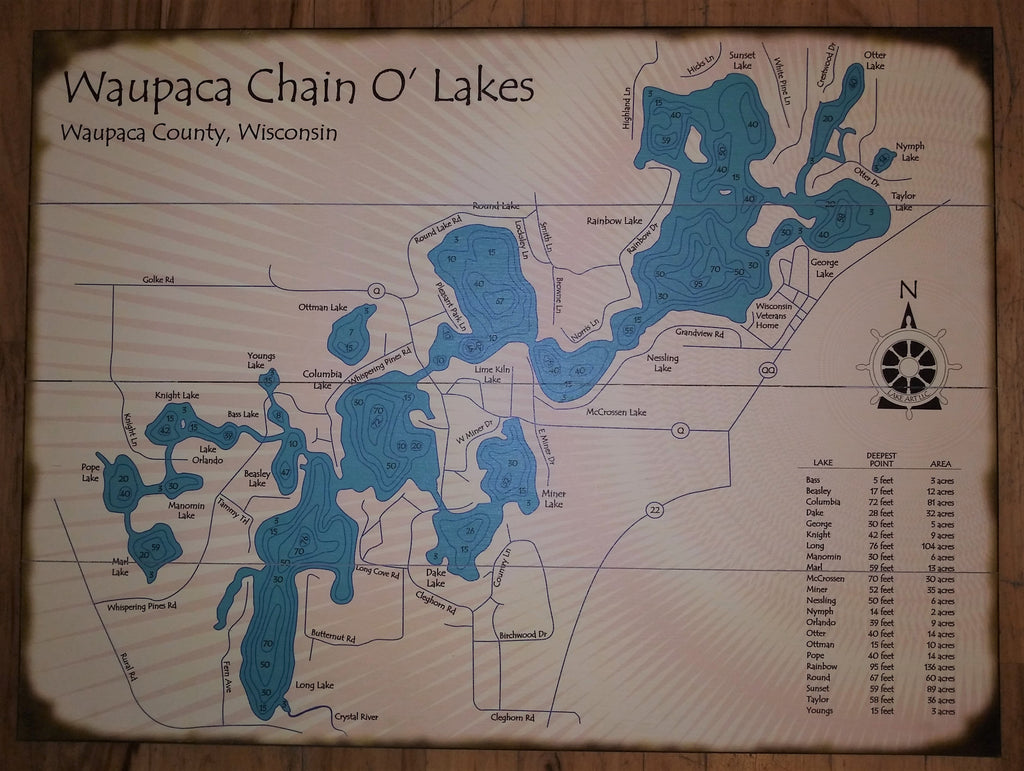 Vintage Sign - Rectangle "Waupaca - Chain O'Lakes"
This beautiful wooden vintage sign comes in three sizes: 17x23, 23x31, and 28x38

This is specific to Waupaca, WI, a beautiful destination.  There are 22 connected lakes.  A wonderful getaway location! 
Please note that this is a special order and there are no refunds.
FREE SHIPPING!